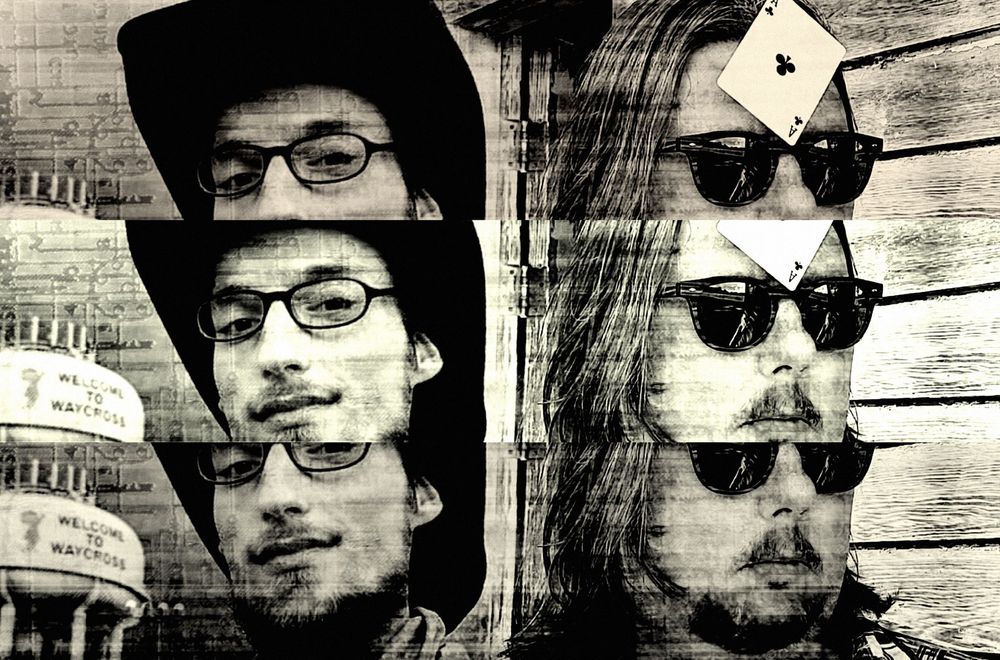 The Pine Box Dwellers are a roots-rock band comprised of guitarist/vocalist Sean Clark and percussionist/vocalist Connor Griffin. Although the Waycross-based group has been named Band of the Year by the GeorgiTa Country Music Awards, they draw from a wide root system. Swampadelic, Swamp-Stomp, Swamp-a-Billy and Creepy Country are all attempts at describing this music, but it sounds more like a mix of rust, whiskey, train smoke, ghosts and forsakenness.
True road warriors that have played and will play every stage from the smallest house party to the largest festival, The PBDs tell tales of lust, heartache, horror and unrelinquished love with a veteran savvy and quick-witted cynicism through their two full-length releases, 2017's self-titled debut, and 2019's Desperate Days and Longing Nights.
The band slimmed back to its core duo in 2021, which has allowed this already versatile group to make up their own rules. The last year has seen them collaborate with several respectable musicians on a variety of instruments, both live and in the studio.
Their versatility and enjoyability has landed them co-bills with names such as Leon Russell, Jason Isbell, Dr. Ralph Stanley, Marty Stuart, Chris Stapleton, Jim Lauderdale, The Wood Brothers, Bela Fleck, Peter Rowan, Shovels & Rope, Randall Bramblett and John Keane, to name a few.
Several unique projects are in the works for 2022...so stay tuned in!
Their "broody, folksy feel" is an "area favorite" --The Brunswick News